When museum visitors look at a work of art, traditionally they have found exhibit labels, leaflets, flyers or programs to contextualize it. But today new technologies can be used to create experiences that offer a range of information and help the audience to better understand the artwork and its value.

Second Canvas, a tool that enables us to see art at a previously unimagined level of detail and includes multimedia storytelling features, provides just such an experience.

Here is an overview of how 5 different institutions have already used Second Canvas as an in-gallery interpretation solution:
Banqueting House
The Rubens ceiling at the Banqueting House in London is an iconic masterpiece, but these paintings are over 15 metres away from where visitors stand. Their in-gallery device with Second Canvas delights on-site visitors by allowing them to see it up close while also offering tours such as:  
Tours of the Panels

Who's in the Painting

What do the Symbols Mean

Rubens the Artist

Conservation Insights

Ceiling Secrets
Prado Museum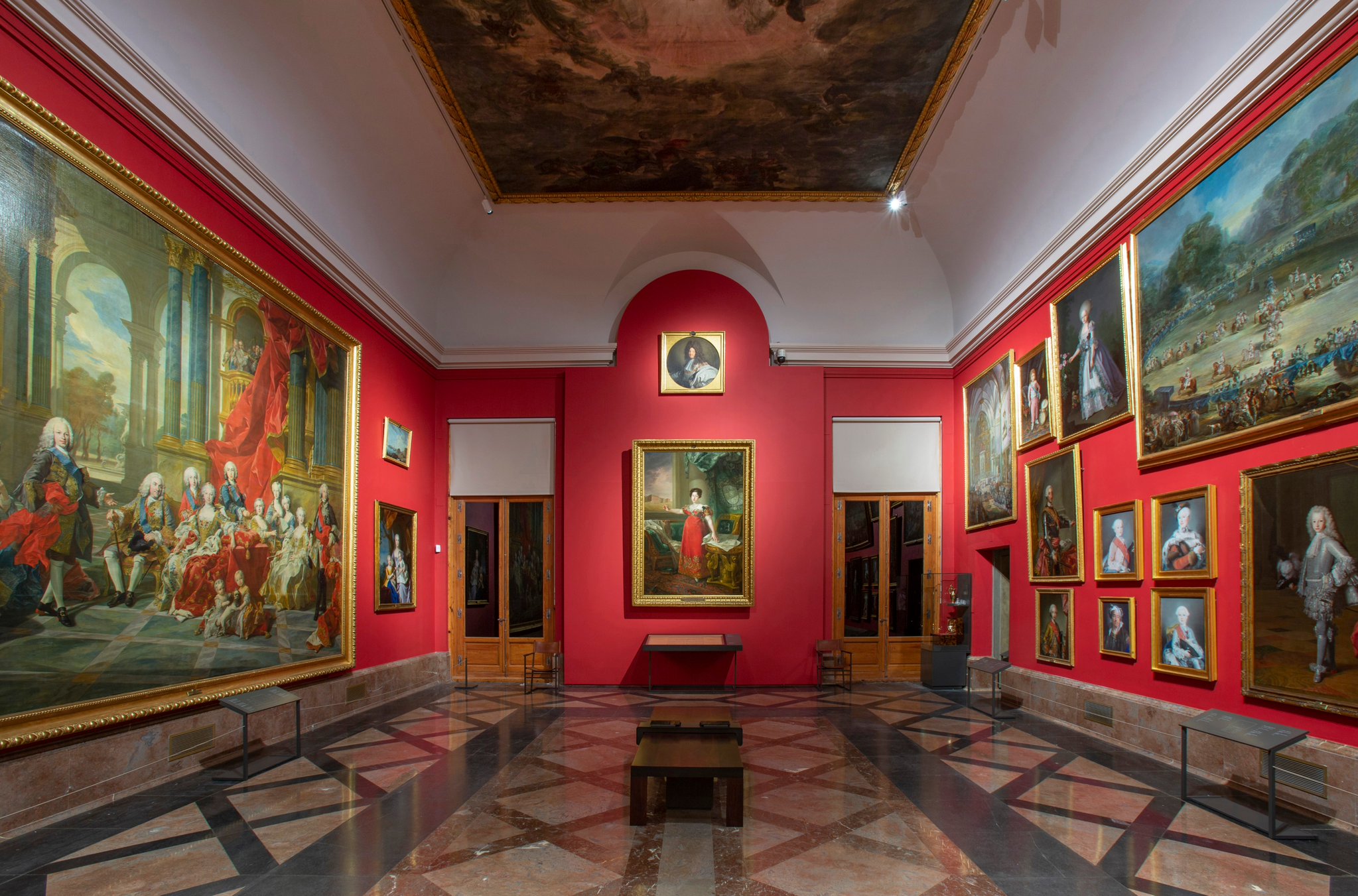 One of the works of art that can be seen in "Their Majesties' Retiring Room" exhibition is "The Family of Philip V" by Louis Michel van Loo. This large artwork (408 x 520 cm) is difficult to see up close. To improve the experience, 2 tablets with Second Canvas are available in the same room as the painting, so visitors can explore this masterpiece in super high-resolution and through 4 special tours:
Who is who?

French fashion

Jewelry, badges and appearances

Imaginary spaces
San Telmo Museum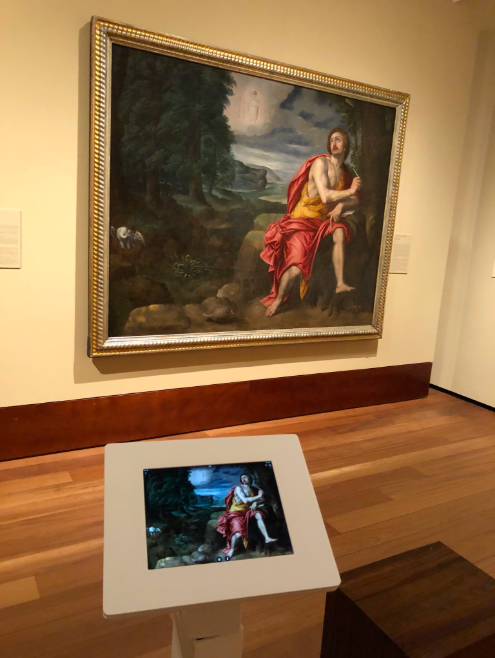 This museum has placed tablets in two of its main rooms. Each of them houses a number of nearby works. They are installed on a rotating support so visitors can move the tablet to both see the original work and also use Second Canvas for in-depth exploration.
Another tablet, with a selection of works from their collection connected to a projector, has also been installed in a room used mainly for educational purposes. This option provides students and other groups with an interactive experience in a 100% digital format.
Balenciaga Museum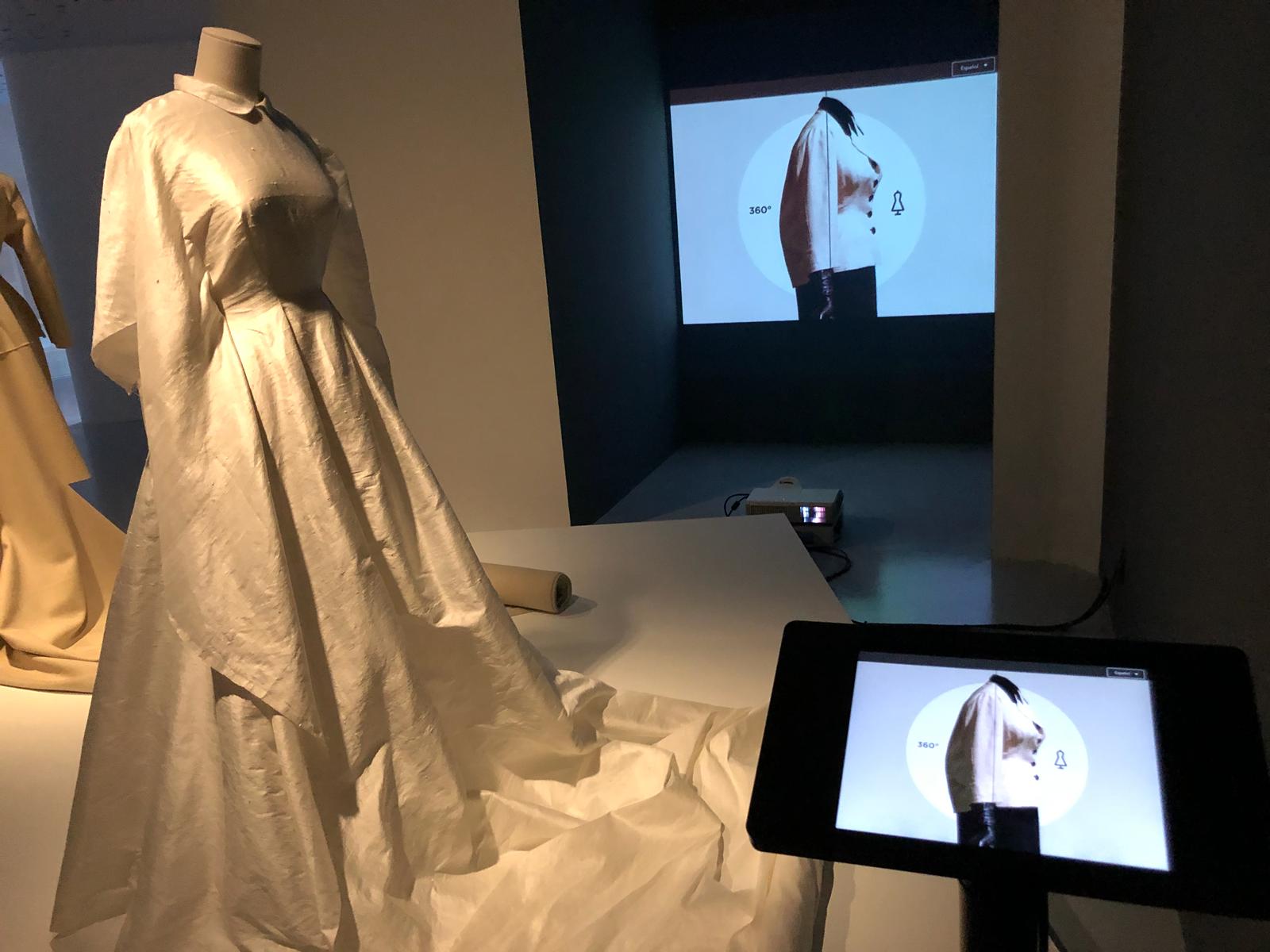 At Balenciaga Museum, the Second Canvas device serves to enhance a dress on display, a three-dimensional piece. Normally clothing on display can only be viewed from the front. In this case, the Second Canvas in-gallery interpretation device enables visitors to access a fully rotatable version of the dress in super high-resolution. It also includes special storytelling with videos and infographics.
Episcopal Museum of Vic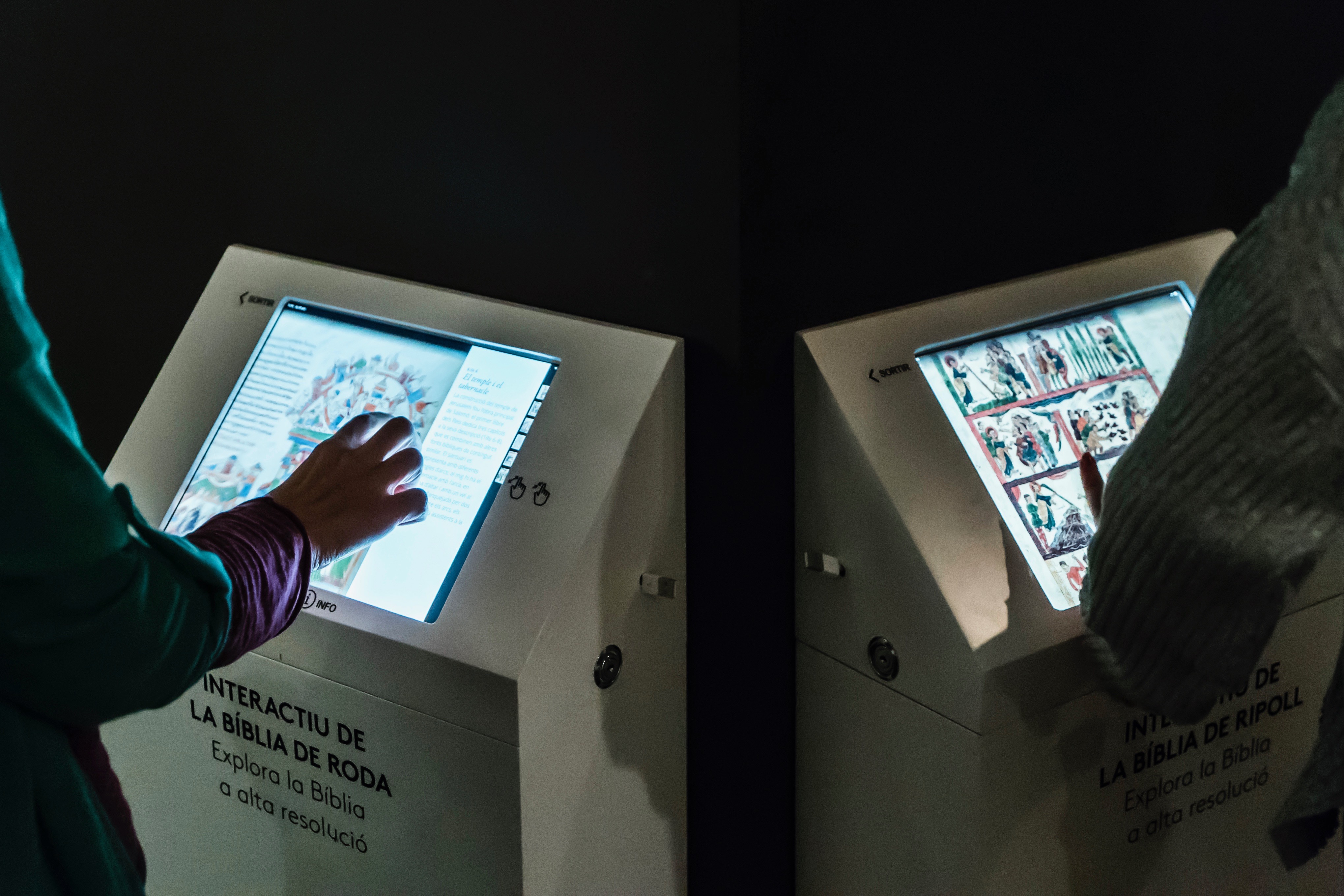 The most important items in the "Oliba episcopus" exhibition were the Ripoll and Roda bibles. As the documents cannot be touched, visitors could only see the open pages on display. Second Canvas interpretation device, located next to them, allowed visitors to explore and interact with many additional pages.
As you can see, Second Canvas can enrich and complement a visit in many ways.
As a digital label to complement the physical experience.

Outside the exhibition space or in cases where the work is not present because it is on loan or being restored, it can be combined with a projection for an interactive experience with a 100% digital format image.
We are currently working on personal devices that incorporate audio guide or image recognition solutions. Stay tuned to see our next steps.