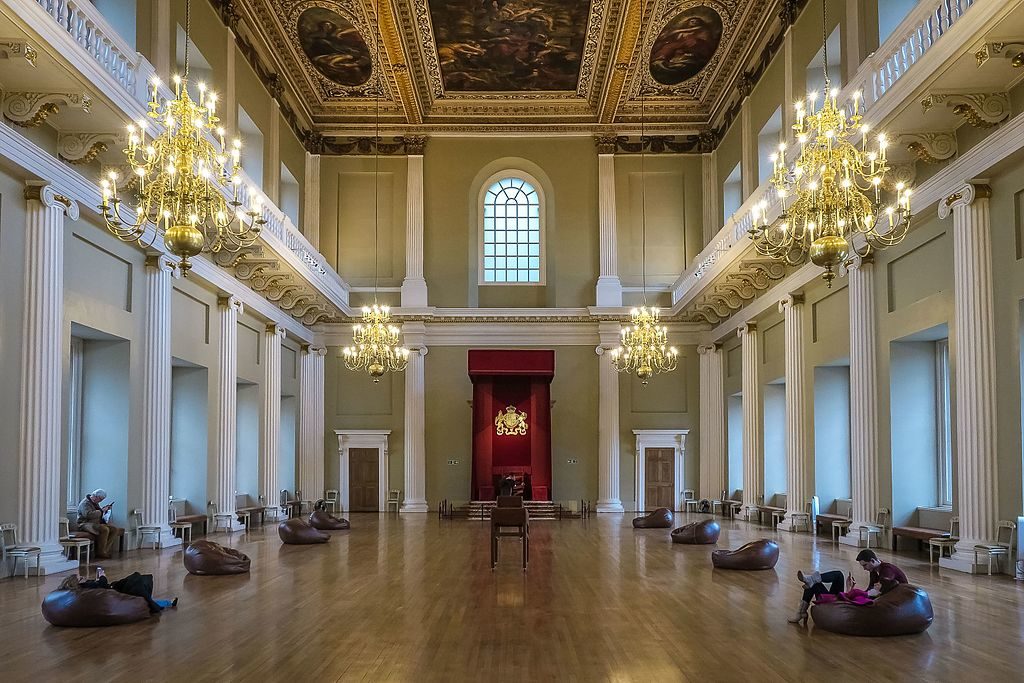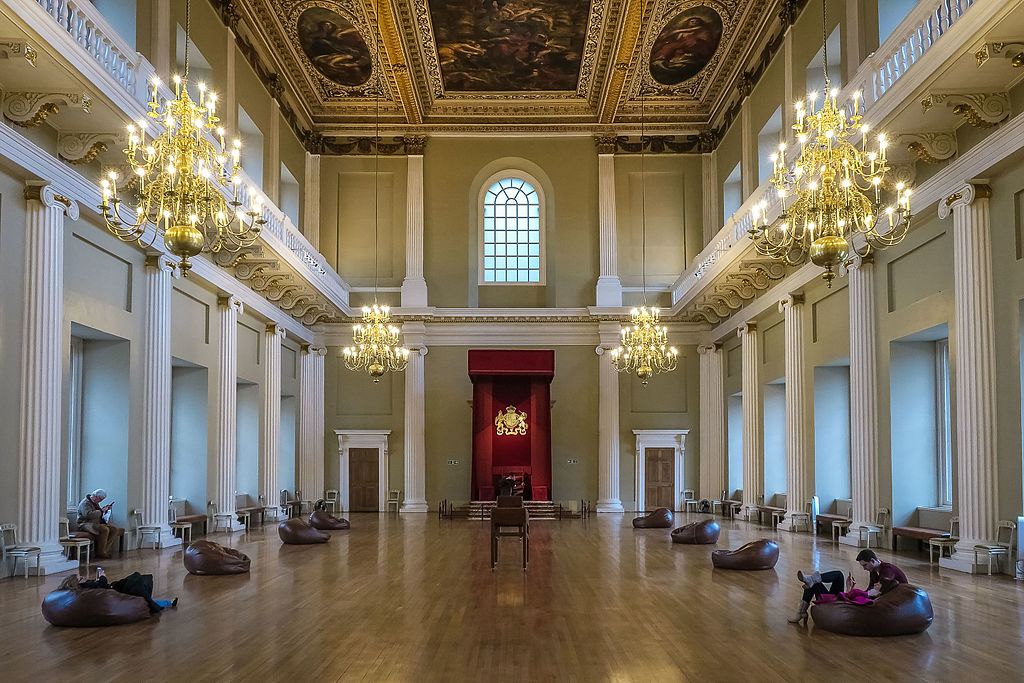 After explaining the different phases of the work that we are doing with Banqueting House in this post, here we want to share more technical aspects of this amazing experience.
The spectacular carved and gilded ceiling contains nine paintings by Rubens, which were installed in 1.636. Our main challenge was the illumination because the room where it is located has large windows with light entering throughout the day and also there were some reflections of the ceiling lights on the paintings.
To tackle a work of these characteristics it was necessary to divide it into two nights and follow different capture protocols in order to obtain the complete image of the ceiling with no reflections.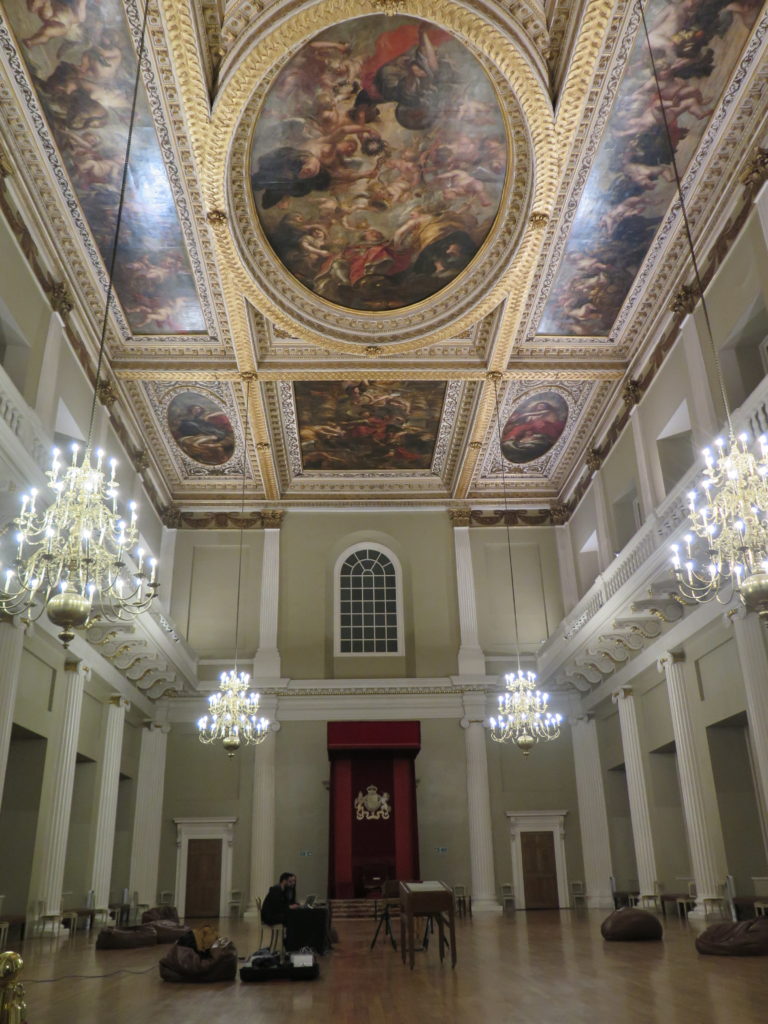 The first night a complete sweep of it was carried out to give us the "picture framework ". As there were some darker areas, we used illumination that we took in addition to the ceiling lights. As the roof is so enormous, with a height of 16 meters, our lights had to be moved selectively according to the area being scanned. On that night, 1.220 RAW photographs were taken (2.440 including the copies that are taken at the same time in JPG). The final composition of the roof is made up of 902 photos.
The second night we only worked with the paintings, eliminating the room lights and using our lighting exclusively. In this way we obtained a perfectly illuminated and balanced image of the painting with no reflections. To do this we took 494 RAW photographs (988 including the copies that are taken simultaneously in JPG).
In the post-production process, the complete composition of the ceiling was made using 1.331 super high-resolution photographs for the final image. There is no other that can compare to this, not only because of its resolution (the pixel dimensions of this image is 171.494 x 85.614, which is 14.700 Megapixels), but also because the paintings are clear of reflections.
Soon you will be able to the results. Stay tuned!