The Collaboration
Second Canvas and Historic Royal Palaces are working together to help visitors to Banqueting House experience the iconic ceiling in close-up detail – and understand the stories behind the paintings.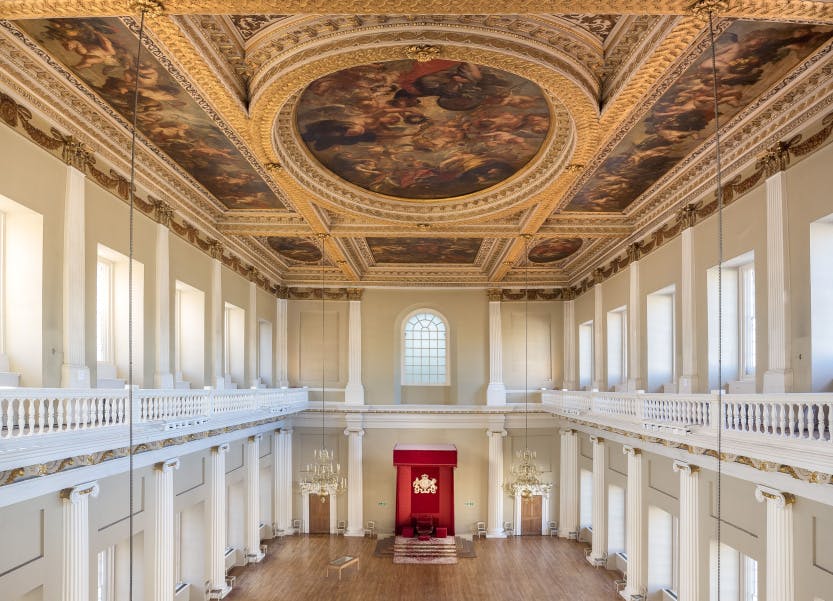 Banqueting House is the last remaining building of Whitehall Palace. Once the largest palace in Europe and the principal royal residence, it was largely destroyed by fire in 1698. Only Banqueting House was saved from the flames.
This masterpiece by Peter Paul Rubens covers the entire ceiling of Banqueting House. It was commissioned by King Charles I for this specific space – to honour his father James I and as a testament to the divine right of Kings.
Second Canvas aims to delight on-site visitors, by allowing them to get close-up to these paintings which are over 15 metres away from where they are stood.
Phase 1: Digitisation / Tackling the ceiling
In February 2018, Madpixel spent two nights digitising the ceiling. Two experienced photographers, over four hours of setting up the lighting and 1,700 high-res photographs later, an image of 14,700 Megapixels was produced.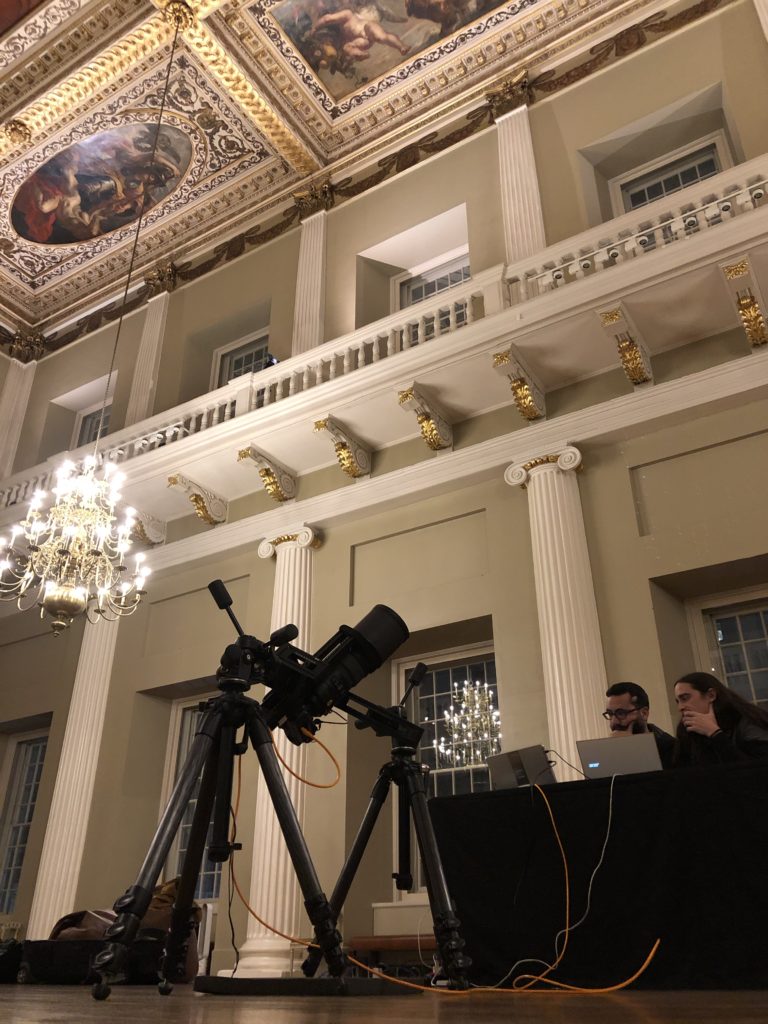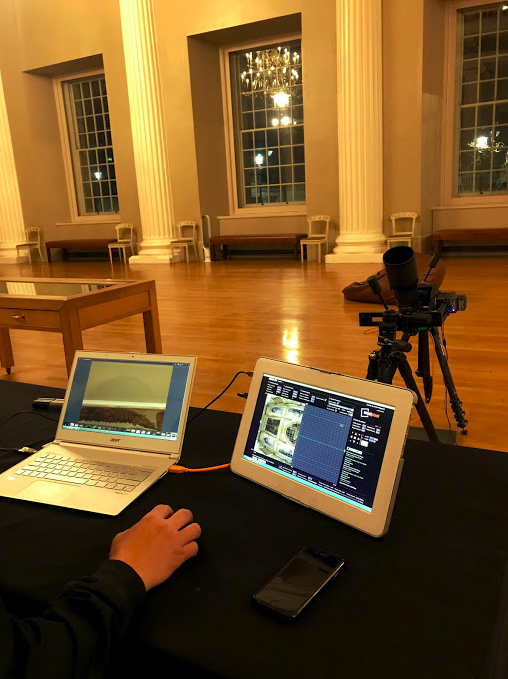 This image is the basis for creating a range of possible experiences for a variety of different audiences – both on-site, online and around the world.
Phase 2: Testing the Storytelling
One of Historic Royal Palaces' main beliefs is in the power of experiencing history where it happened. Standing in the spaces where history was made allows visitors to time travel in their imagination – to connect with the characters who once inhabited them and empathise with their stories.
How can Second Canvas help with this mission? The power of images resides in the stories behind them, in the tales they can tell. Second Canvas is a tool that enables the human eye to arrive at a level of detail never imagined before. This, combined with the storytelling features, makes Second Canvas an ideal tool to build multimedia experiences.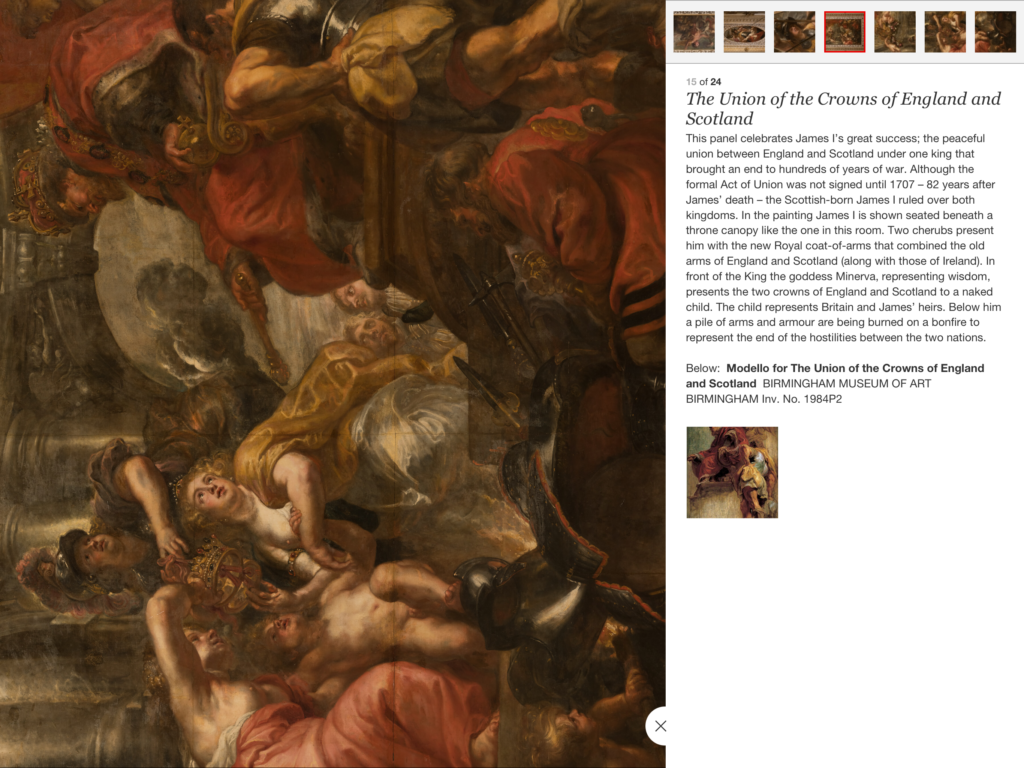 Working together with Banqueting House will be a learning process. A pilot version of the project will be launched in July 2018. This first roll-out will provide visitors with a basic version of the app – and will allow the team to test content and on-site use over the summer.
Phase 3: Looking to the future
Finally, in Autumn/Winter 2018, Second Canvas enriched content could be displayed in a sort of interactive and multimedia kiosks in the hall, offering visitors the possibility of having a combined experience exploring, at the same time, the ceiling and its enhanced digital version.

Design solutions for the kiosks can be diverse and this example is just a simple idea on one of the possibilities.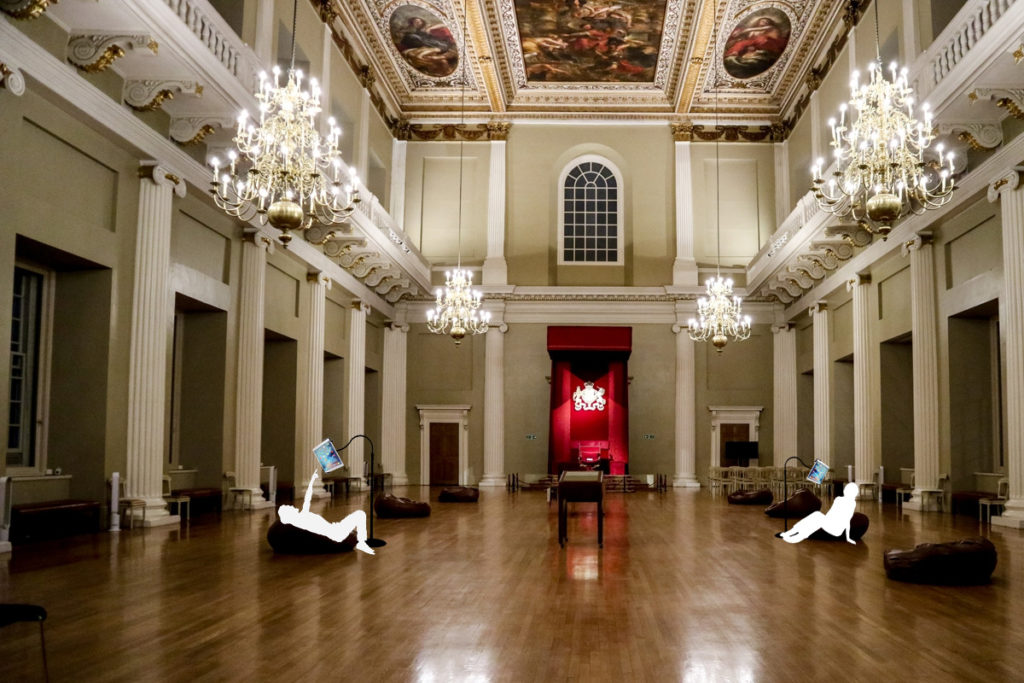 The result could be published in several formats – website, Second Canvas app, etc. – and used in different applications, such as: displayed on interactive kiosks in the hall and also displayed on digital exhibitions, taking place in different venues.